Drag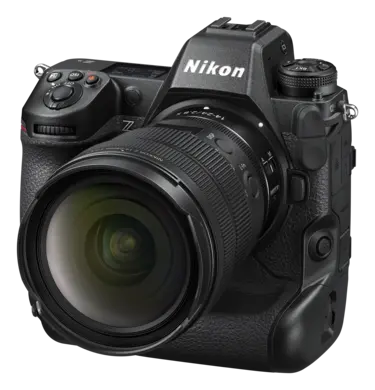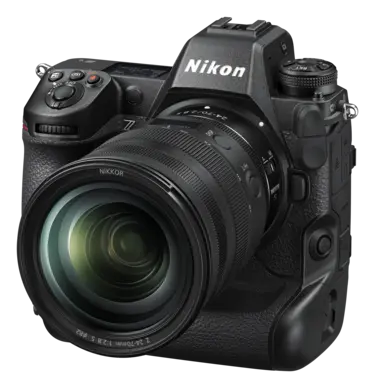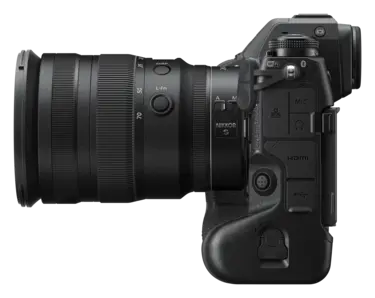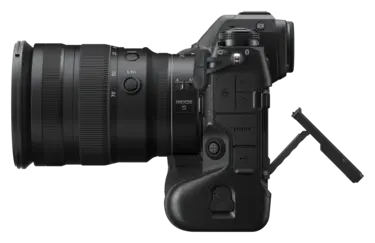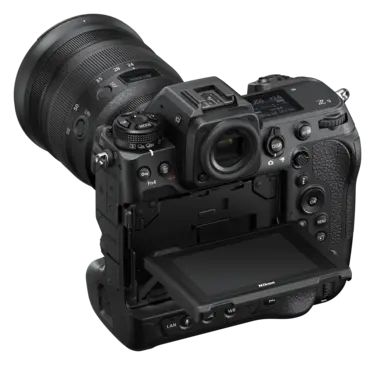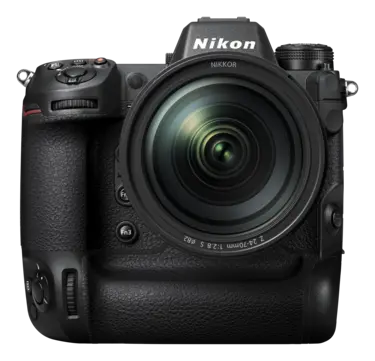 Go beyond
Unstoppable was just the beginning. Stills or video, Nikon's firmware updates are keeping the Z 9 flagship mirrorless camera at the top of its game. Whether it's news, sports, fashion, reportage, events. Take the most advanced camera we've ever made. To places only you can reach.
Drag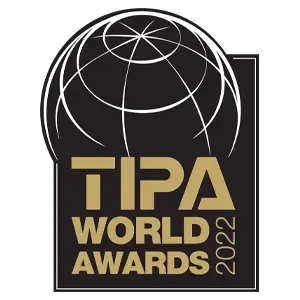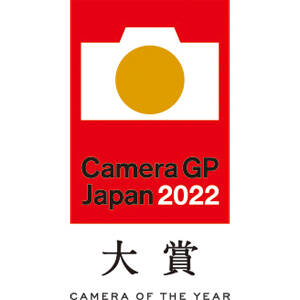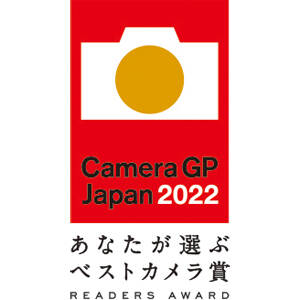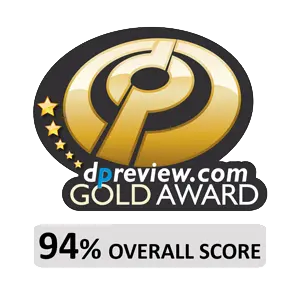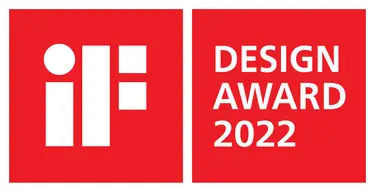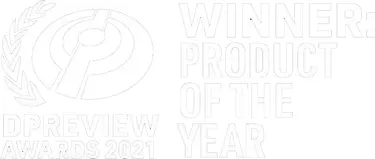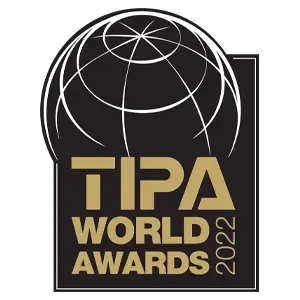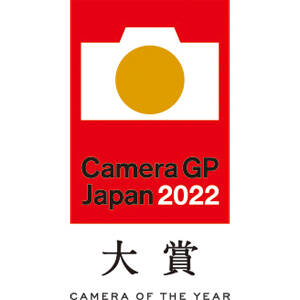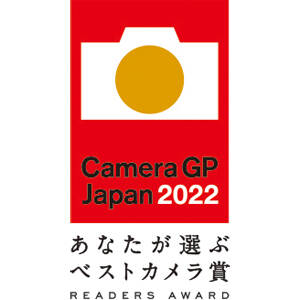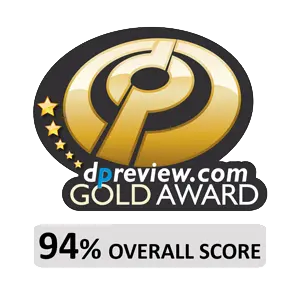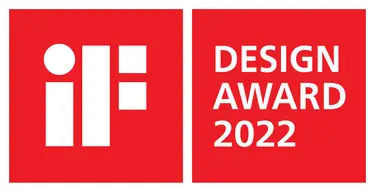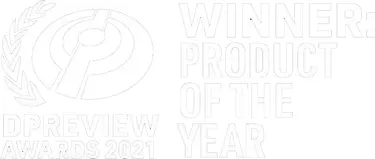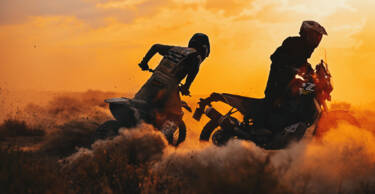 No misses. No limits. No boundaries.
The Z 9 will take you as close to perfect as you can imagine. The new, stacked 45.7 MP full-frame CMOS sensor and ultra-fast EXPEED 7 processer deliver astonishing image quality. Nikon's most advanced AF system ever re-defines tenacious. Day-long shoots. Hours of 8K video. The most extreme locations. The fastest action. The Z 9 stands up to the toughest professional demands—and then some.
Class-leading, mind-blowing AF
Continuous AF calculations performed at unheard-of speeds. Simultaneous subject recognition powered by advanced AI algorithms. Real-time views with absolutely no EVF blackout. There might not be an algorithm for luck—but there's a whole system for precision.
Deep-learning AI
People, animals, birds, vehicles. No other AF system can recognise so many subjects in a scene at once. The Z 9 can lock onto eyes no matter how small the subject is within the frame and recognise faces—even if they're upside down!
Advanced auto-area AF
The phenomenal 493-point AF system includes 405 auto-area AF points—five times more than the Z 7II. Subject tracking across the frame surpasses even that of the acclaimed D6. 10 AF-area modes let you optimise your AF setup for any job.
Advanced 3D tracking
The pitch. The sky. The track. The Z 9 follows subjects with ferocious precision. Our most advanced 3D-tracking system understands what you're shooting and reacts instantly to changes in subject position, orientation, or velocity.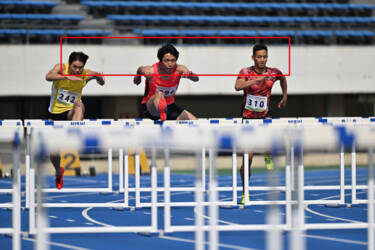 Selectable AF patterns
Find razor-sharp focus where you need it most. Up to 20 selectable wide-area AF patterns let you customise your AF for tricky shooting situations. Avoid fixed obstacles like tennis nets or hurdles as you stay locked on the action.
Blaze ahead—fast
Blistering speeds of up to 120 fps with full AF/AE put the Z 9 firmly in a class of its own. You can also shoot at 20 fps and capture over 1000 full-resolution images in one high-speed burst. Lens choice is vast, with over 100 fast Nikon lenses supporting shooting at up to 120 fps.¹ ²
No visible rolling shutter
The world's fastest sensor-scan rates and super-fast shutter speeds virtually do away with rolling-shutter distortion. Images won't look warped. Straight lines will look straight.
Fast shutter speeds
Shutter speeds of 1/32000 combine with the camera's ability to shoot at ISO 64 for incredible depth of field when shooting with fast NIKKOR Z lenses, even in extreme bright-light conditions.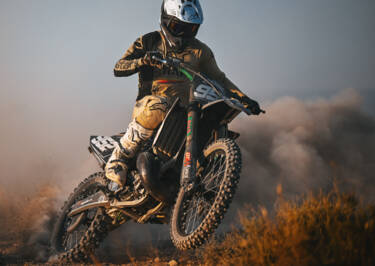 Tireless buffer
Shoot without interruption. The deep, high-speed buffer won't slow you down, and easily handles shooting at up to 120 fps. Dual slots accept fast CFexpress Type B cards that easily keep the buffer clear.
Blackout-free EVF for real-time views
You have never seen a view like this before. The Z 9 boasts the world's brightest³ (3000-nit) electronic viewfinder display—and there's absolutely no lag. With up to 120 fps refresh rate, you get a genuine, continuous real-time view. If your subject moves or there's the slightest change in the scene you're shooting—you'll see it.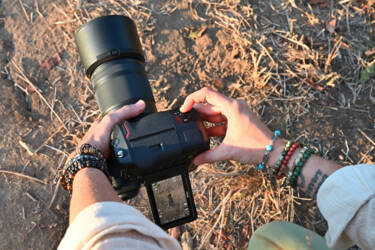 Four-axis tilting monitor
Adapt to the moment with fast, flexible framing. The large, responsive monitor tilts 90 degrees from a horizontal or vertical shooting position. You're free to let the action lead, and nail extremely low or high angles with ease.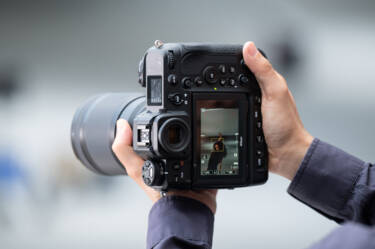 Intuitive information display
The info display automatically rotates when you switch to shoot vertically. The clean interface makes settings quick to confirm in landscape or portrait orientation, and the i-menu and ISO buttons are easy to reach when shooting vertically.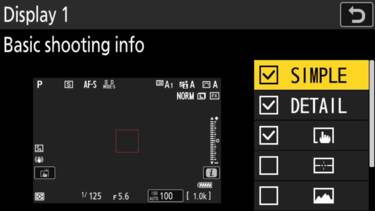 Advanced on-the-spot customisation
The Z 9 lets nothing come between you and the image. The info display can show a pure view or a customized view. You can assign focus positions to multiple buttons: each button can recall a separate focus position or the same focus position.
Pre-release image capture
The days of 'I just missed it' are gone. In High-Speed Frame Capture, the Z 9 can record images for up to a second before you fully press the shutter-release button. And you can set a post-release burst to continue for up to four seconds.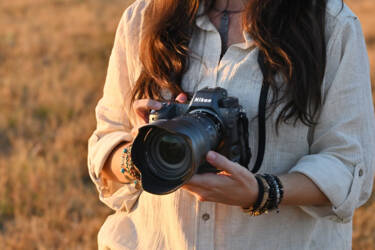 Shoot like it's not even there
Like all truly exceptional tools, the Z 9 has been built to disappear. Instant start-up. Balanced weight. Robust build. This camera is as tough as you'd expect a Nikon flagship to be—and as agile as you want it to be. You'll feel so comfortable with it in your hands, you won't have to stop and think about anything—except what you're shooting.
Spacious
The Z 9 is 20% smaller than the D6 but it still handles beautifully on extended shoots. A deep grip allows a secure hold for horizontal and vertical shooting. Smart button placement enables two-handed operation when reviewing images.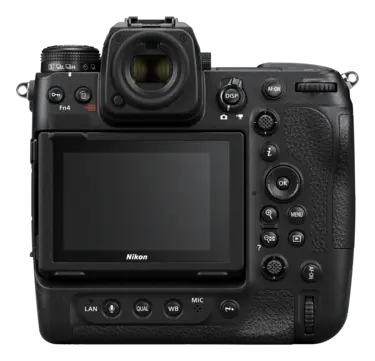 Intuitive
Every inch the professional's tool, the main control layout will be so familiar to Nikon flagship DSLR users that you can just keep shooting. A new AF mode button lets you switch AF mode and AF area mode during viewfinder shooting.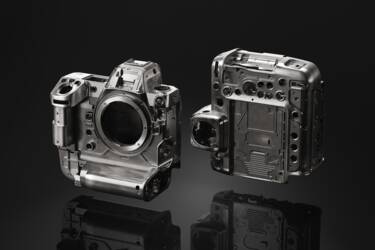 Rugged
Knocks. Drops. Surprises. The skeleton of the Z 9 is forged from magnesium alloy for the ultimate balance of strength and lightness. On an extended shoot? The camera maintains high electromagnetic-shielding and heat-emission performance.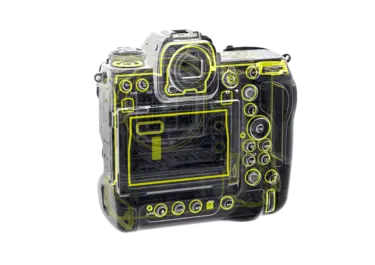 Dependable
Come rain. Come shine. Come dust storm. The Z 9 is built to withstand extremes of temperature and humidity. Extensive weather sealing keeps both the camera—and Z series lenses and mount adapters—working as long as you do.
Sensor shield
A new sensor shield protects the sensor from dust and fingerprints when you're changing lenses. Lens after lens after lens, your gear has you covered—literally.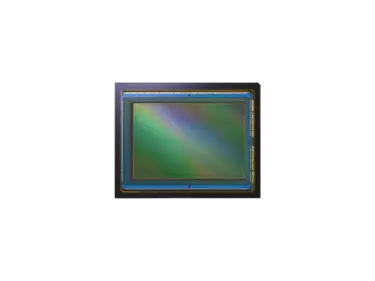 Dual-sensor coating
A conductive coating creates a magnetic field that actively repels dust particles from the sensor. While a fluorine coating makes it simple to wipe dirt away.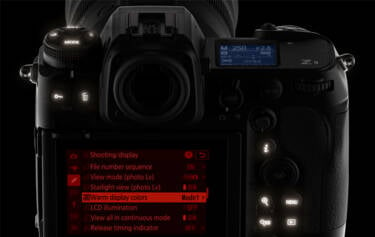 Illuminated buttons
On a night shoot? The top and rear LCD control panels and key buttons illuminate with a flick of the power switch. Easily change camera settings in the dark.
Game-changing images

Astonishing detail. Pin-sharp precision. The quality of the files coming straight from the camera is where you win or lose. With the Z 9—you win. Maximum colour depth is astounding. Dynamic range in stills and video is truly staggering. Images are exceptionally clean. File sizes are revolutionary.
Extraordinary in any light
A native ISO range of 64 to 25600 (expandable to 32-102400, equivalent) couples with an advanced noise-reduction algorithm—and in-camera flicker reduction. Nail exceptional results under the toughest lighting conditions.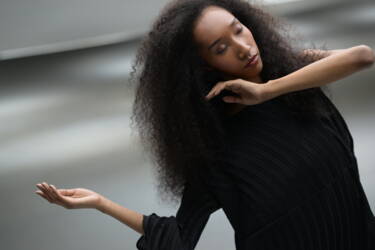 Intelligent AWB
From diverse skin tones to sunsets. New AI algorithms offer exceptional Auto White Balance accuracy when shooting portraits or working in natural light. Dedicated algorithms ensure faces are properly exposed when using iTTL fill flash.
A new way to deliver RAW
Go all in on image quality without compromising transfer speeds. The Z 9 lets you work with a new high-efficiency RAW file format. Files retain the same level of detail as uncompressed RAW—at one-third of the standard RAW file size.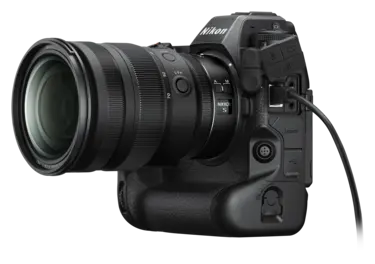 Faster, smoother workflow
The Z 9 adapts to any workflow. Dual card slots accept CFexpress Type B cards, giving you approx. 2x the write speed of cameras that use Type A cards. Perfect for ultra-high-speed shooting or recording 8K video. In-camera GPS records UTC time stamps in the image data, and advanced network options make short work of large files. Transfer speeds are the fastest in the field.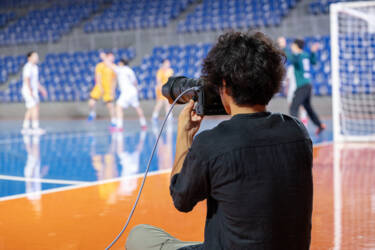 Remote production made easy
Seamlessly sync shutter release and send feeds between a master Z 9 and a series of remote cameras. You can also sync clock time—for quick review of critical moments in post, and perfect audio and video syncing at the destination server.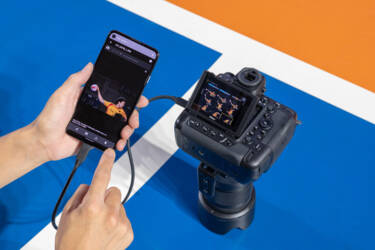 FTP that syncs with your workflow
Deliver right from the pitch. The Z 9's in-camera Wi-Fi lets you transfer images directly to an FTP server without the need for a separate wireless transmitter. If PCs are prohibited, you can connect your Z 9 to a 5G smartphone via USB.⁴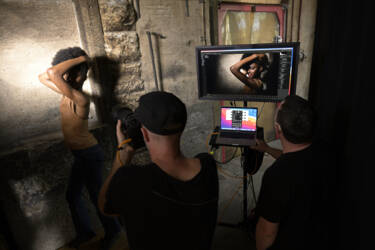 Record-breaking network speed
Connect a network cable and the Z 9 will transfer images directly to a PC or FTP server at unparalleled speeds. The camera's wired LAN supports 1000BASE-T standard and all connection options can be controlled from a single menu tab.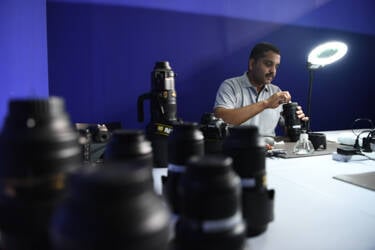 Reliable support for NPS professionals
Major sporting events. Newsworthy locations. Big commercial shoots. Onsite or at a service centre, Nikon Professional Services is there to support your work with technical advice, repairs, and even loan equipment.
Exquisite 8K video—in-camera

The Z 9's incredible imaging power lets you record exquisite full-frame 8K video and time-lapse movies in-camera. You can record hours of 8K video footage at 30p⁵—or go all the way and record RAW 8.3K video in ultra-smooth 60p. You get full AF/AE and Eye-Detection AF when filming. Files are beautifully clean, and Nikon's new N-RAW format keeps file sizes manageable.⁶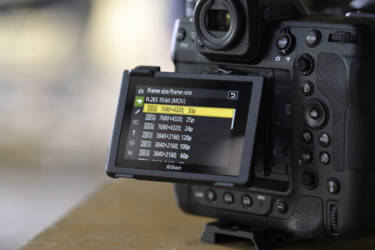 Cinematic 8K flexibility
Nikon's N-RAW lets you use the full width of the Z 9 sensor to internally record ultra-high-resolution 8.3K (8256×4644) video.⁶ If you don't need the wider format, you can record standard 8K DCI (8192×4320), or 8K UHD (7680×4320).
4K video at up to 120p
The Z 9 also records thrilling 4K footage, using the full width of its sensor. You get absolute clarity in every pixel, and more client-friendly file sizes. Choose from frame rates, including 120p for silky-smooth slow motion.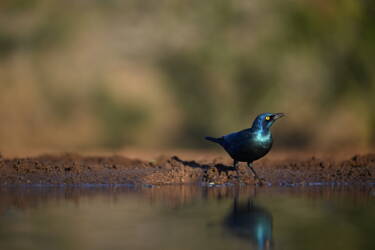 4K UHD oversampled from 8K
For maximum definition when filming in 4K, you can record incredibly sharp 4K/60p UHD footage oversampled from 8K.⁷ Get the best possible quality from the camera, without the need to store 8K files.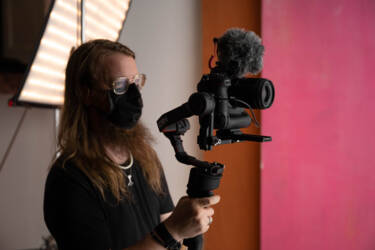 24-bit sound
With 24-bit sound available in linear PCM recording, the Z 9 lets you record footage with beautifully dynamic audio. You can also turn off power to the microphone connector, diminishing unwanted noise from unused components.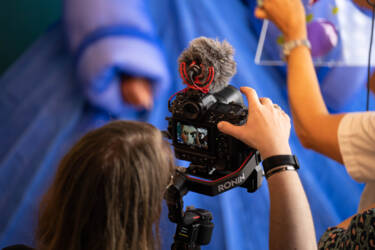 12-bit RAW in-camera recording
Expand your range to 12-bit in-camera recording with ProRes RAW HQ (up to 4K/60p) or Nikon's new N-RAW format (up to 8K/60p and 4K/120p).⁶ You can also record at an 8-bit/10-bit depth in-camera using H.265 (HEVC), or 10-bit Apple ProRes 422 HQ.
Perfect exposure
The camera's waveform monitor makes it easy to find bright areas, dark areas, and hotspots in the frame. N-Log or RAW, you can confirm tricky exposures at a glance.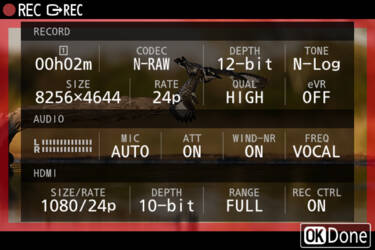 Easy confirmation
The custom i-menu lets you display the main video settings simultaneously on the monitor. You can also confirm resolution and frame rate via the camera's top screen.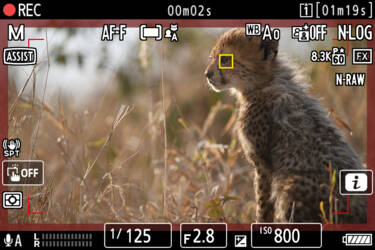 No mistakes
Say goodbye to accidental recording—or failure to record. When you press the recording button, a red REC frame appears on the monitor to let you know you're rolling.
8K still frames
You can extract consecutive high-resolution still frames from up to 10 seconds of 8K footage, and save them as individual JPEG files.⁸ Ideal if you need to deliver video footage and stills.
No canvas too big. No detail too small. No action too fast. The professional range of NIKKOR Z–S-Line lenses is ready for everything you ask of it—and more. Extraordinary resolution. Vast depth of field. Elaborate bokeh. Pair the Z 9 with an S-Line NIKKOR Z lens and achieve what you never thought possible.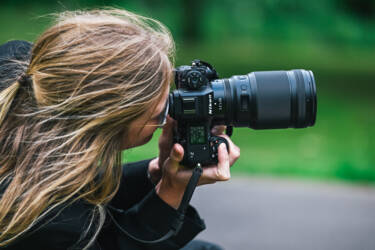 Extreme apertures
Hone your creative vision with the growing series of f/1.2 primes that begins with the NIKKOR Z 50mm f/1.2 S. Transcend limitations with the NIKKOR Z 58mm f/0.95 S Noct, the fastest NIKKOR lens ever.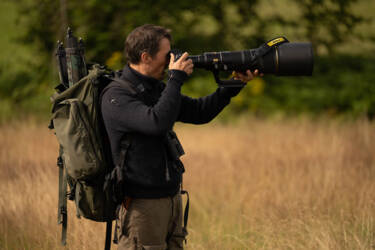 Super-fast focusing
Combine the range of fast Z mount lenses with the range of F-mount lenses compatible with the Z 9, and you have more than 100 lenses capable of supporting the Z 9's fast 20 fps shooting speeds.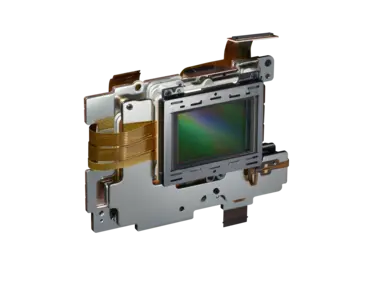 Thrilling stabilisation
When used with NIKKOR Z lenses with built-in VR, the Z 9 can offer up to 6 stops of image stabilisation in up to five directions (pitch, roll, yaw, X, and Y).⁹ Shoot handheld at slower shutter speeds without sacrificing sharpness.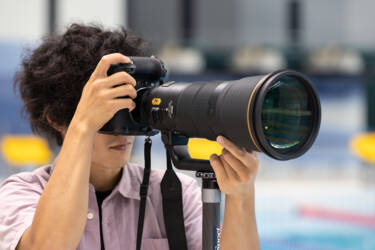 Legendary F-mount lenses too
The second-generation Mount Adapter FTZ II makes it extremely comfortable to use an F-mount lens with the Z 9. You get plenty of room to position your fingers when shooting vertically—even if wearing gloves.
Unparalleled creative lighting

Red-carpet events. High-concept fashion shoots. Fast-paced urban sports. The Z 9 is compatible with Speedlights and Speedlight systems suited to any location and every assignment. The camera's electronic shutter means you can work with a flash in complete silence when needed. New AI algorithms remove the risk of over-exposing people's faces by accurately controlling the volume of light fired.
Advanced Wireless Lighting System
Command single or multiple flashgun setups with ease. Nikon's renowned lighting system lets you place up to three groups of remote Speedlights to creatively light shots with almost no interference from obstacles or ambient lighting.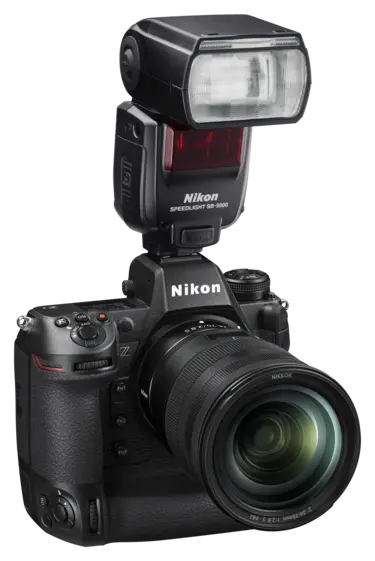 Flagship camera. Flagship flash.
Always ready, always reliable. The SB-5000 is the perfect partner to the Z 9. This iTTL radio-controlled flash does not require a direct line of sight and allows over 100 rapid-fire shots with the flash operating at full power.
Technical Specifications
Image sensor
FX, CMOS, 35.9 mm x 23.9 mm
Total pixels
52.37 million
Dust-reduction system
Image sensor cleaning, Image Dust Off reference data (requires NX Studio)
Effective pixels
45.7 million
Image size (pixels)
[FX (36 x 24)] selected for image area: (L) 8256 x 5504 (45.4 million), (M) 6192 x 4128 (25.6 million), (S) 4128 x 2752 (11.4 million), [DX (24 x 16)] selected for image area: (L) 5392 x 3592 (19.4 million), (M) 4032 x 2688 (10.8 million), (S) 2688 x 1792 (4.8 million), [1:1 (24 x 24)] selected for image area: (L) 5504 x 5504 (30.3 million), (M) 4128 x 4128 (17.0 million), (S) 2752 x 2752 (7.6 million), [16:9 (36 x 20)] selected for image area: (L) 8256 x 4640 (38.3 million), (M) 6192 x 3480 (21.5 million), (S) 4128 x 2320 (9.6 million)
Storage file formats
NEF (RAW): 14 bit; choose from lossless compression, high efficiency (high), and high efficiency options, JPEG: JPEG-Baseline compliant with fine (approx. 1:4), normal (approx. 1:8), or basic (approx. 1:16) compression; size-priority and optimal-quality compression available, NEF (RAW)+JPEG: Single photograph recorded in both NEF (RAW) and JPEG formats
Additional information
¹ You can shoot at C120 (120 fps, 11 MP, JPEG normal/small) in FX format only. You can shoot at C30 (30 fps, 45MP, JPEG normal/large) and at 20 fps (RAW and JPEG) in FX or DX format. Full AF/AE tracking is available for all frame rates and file sizes.
² Over 1000 full-resolution images can be captured in one high-speed burst when shooting at 20 fps (RAW and JPEG) in FX or DX format—and when using ProGrade Digital Cobalt CFexpress cards (as per October 2021).
³ Among full-frame mirrorless cameras as of October 2021. Based on Nikon research.
⁴ Working remotely with a single Z 9 tethered to a smartphone requires use of Nikon's NX MobileAir software application. Working remotely with multiple cameras via a tethered 4G/5G network requires use of the NX Field software application.
⁵ The Z 9 can record 8K/30p video for up to 125 minutes at a time.
⁶ Make sure your camera is updated to Firmware 2.0 or newer for: in-camera 8.3K/60p video recording, recording in N-RAW, recording in ProRes RAW HQ, and for recording 4K UHD 50p/60p footage oversampled from 8K.
⁷ You can record 4K UHD footage oversampled from 8K in FX-based video formats of [4128×2322 60p/50p] or [3840×2160/60p/50p].
⁸ 8K still frames are saved as JPEG files at the [frame size/frame rate] dimensions selected in the video recording menu when the video was recorded.
⁹ Based on CIPA standards.
¹⁰ Maximum frame advance rate as measured by in-house tests.
¹¹ Figures are for ISO 100 and f/2.0 lens at 20 °C/68 °F.
¹² Measured in photo mode at ISO 100 and a temperature of 20 °C/68 °F using single-servo AF (AF-S) and a lens with a maximum aperture of f/1.2.
¹³ Number of focus points available in photo mode with single-point AF selected for AF-area mode and FX selected for image area.
¹⁴ Actual frame rates for 120p, 100p, 60p, 50p, 30p, 25p, and 24p are 119.88, 100, 59.94, 50, 29.97, 25, and 23.976 fps respectively.
¹⁵ Maximum logical data rates according to IEEE standard; actual rates may differ.
¹⁶ Without interference. Range may vary with signal strength and presence or absence of obstacles.
Unless otherwise stated, all measurements are performed in conformity with Camera and Imaging Products Association (CIPA) standards or guidelines.
All figures are for a camera with a fully-charged battery.
The sample images displayed on the camera and the images and illustrations in this document are for expository purposes only.
Nikon reserves the right to change the appearance and specifications of the hardware and software described in this document at any time and without prior notice. Nikon will not be held liable for damages that may result from any mistakes that this document may contain.

Material code
Z 9 - VOA080AE, VOA082AE