Drag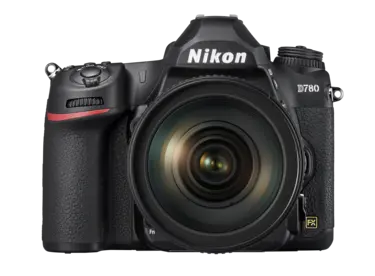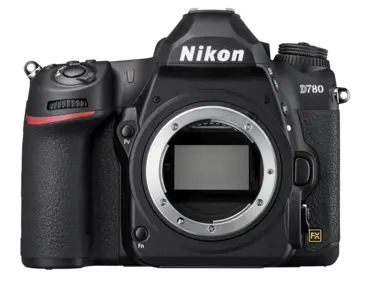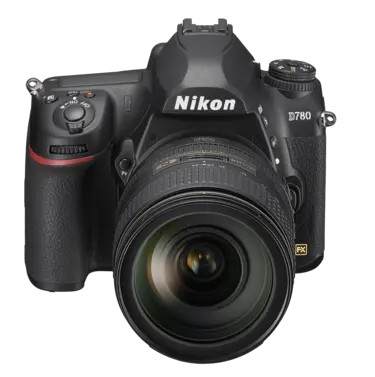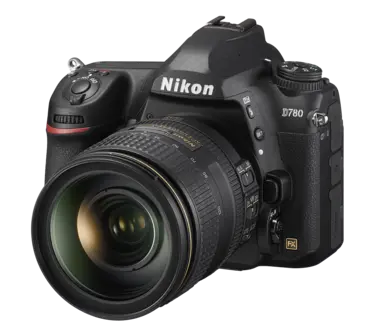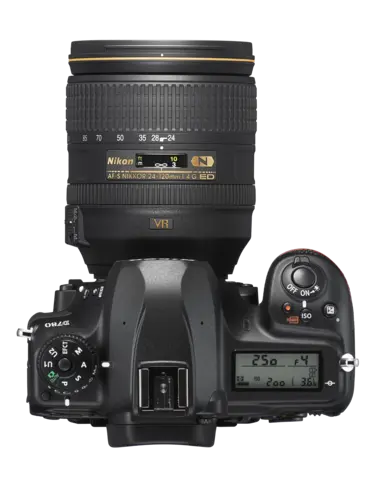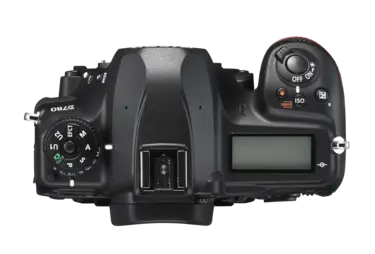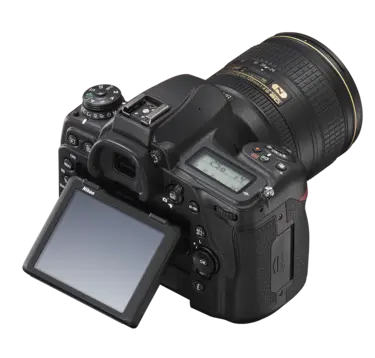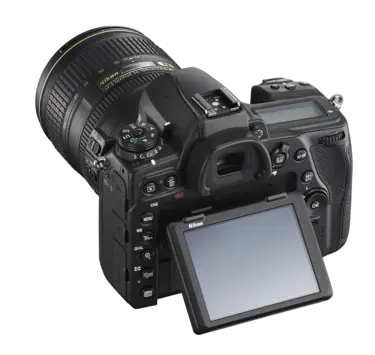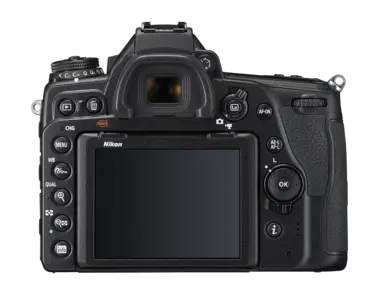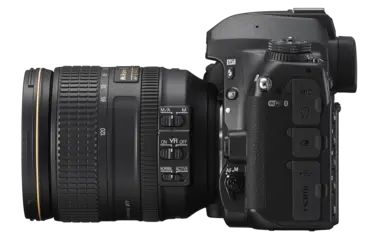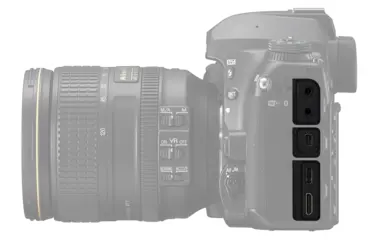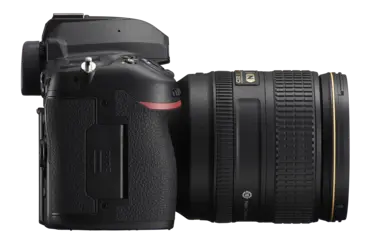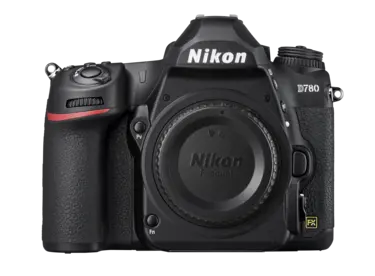 FULL-FRAME
UP TO 12 FPS
OPTICAL VIEWFINDER
LONG BATTERY LIFE
F-MOUNT
Let nothing stand between you and your vision. The D780 gives you everything you'd expect from a pro-calibre DSLR, and then some. A clear view. A long battery life. A tough build. Plus two fast, reliable AF systems, phenomenal tracking, wide ISO range, and more. Freeform or staged. Stills or movies. This full-frame DSLR is fearless.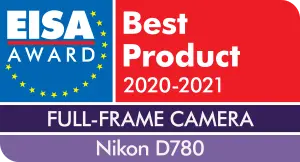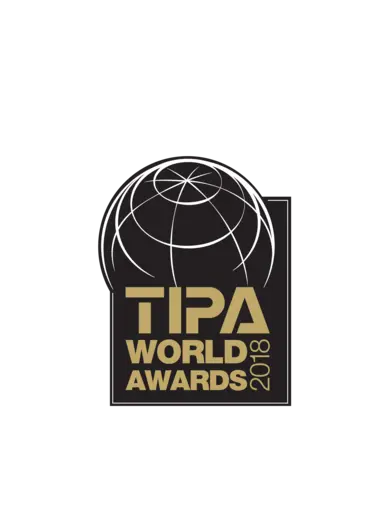 True to life
Welcome to a new level of flexibility. The full-frame D780 packs a fast, dedicated Hybrid-AF system for Live View shooting, and a fast, reliable Phase-Detection AF system for viewfinder shooting. In Live View, the highly accurate AF system gives you 273 on-sensor AF points and Eye-Detection AF. When shooting through the viewfinder, you can harness Nikon's powerful 51-point AF system with flagship tracking capabilities.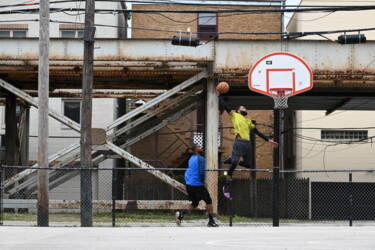 AF with viewfinder shooting
The 51-point Phase-Detection AF system is sensitive down to -3 EV and the bright optical viewfinder allows sharp, real-time confirmation of the action you frame. Track subjects at lightning speed, even in low light.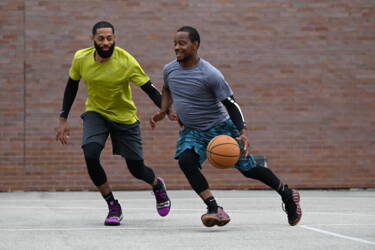 Always locked on
During viewfinder shooting, the 51-point AF system lets you adapt instantly with quick switching between advanced AF modes. Benefit from fast acquisition and stunning background isolation with Group-Area AF mode.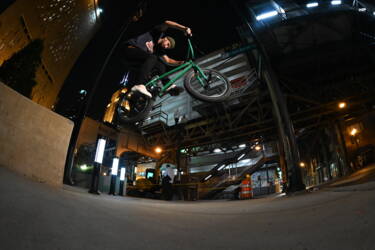 AF in Live View
When shooting in Live View, the 273-point Hybrid-AF system covers approx. 90 % of the frame horizontally and approx. 90 % vertically. The tilting monitor frees up the angles and offers touch shutter release and AF.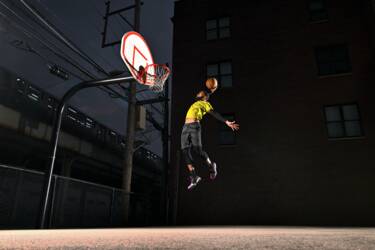 Sharp in any light
The 273-point Hybrid-AF system is sensitive down to -5 EV when shooting with a lens that has a maximum aperture of f/1.4 or wider. For really dark scenes, you can activate Low-Light AF and shoot down to -7 EV with AE.
When shooting stills in Live View, the whip-smart Hybrid-AF system with Eye-Detection AF can lock onto your subject's eyes—and stay locked. Whether they're alone or a face in a crowd. You select which eye to focus on via the multi-selector, and the camera maintains focus even if your subject is in constant motion.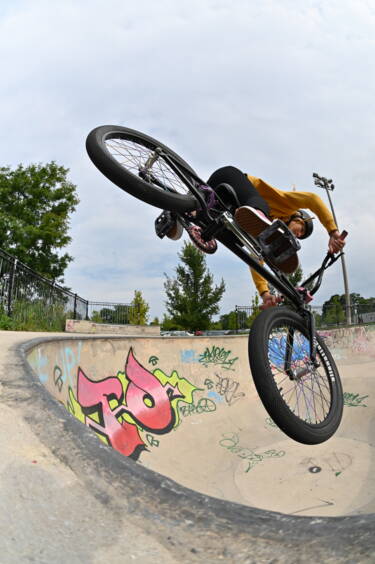 Reveal those all-important seconds
Harness burst rates of up to 7 fps with AF/AE when shooting through the viewfinder. Get up to 12 fps when shooting in Silent Live View Photography mode. You get full resolution images, even when shooting in RAW.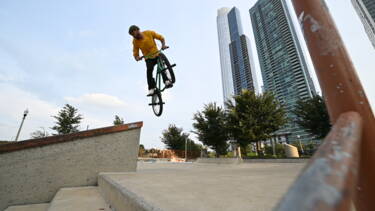 High-Speed Frame Capture
Want to show the moves within the moves? Shoot in Live View and you can capture Full HD (2 MP) stills at up to 120 fps. Or you can capture 4K/UHD (8 MP) stills at up to 30 fps.
With nothing slowing you down, you're free to create as you please. Extensive weather sealing and the tough magnesium alloy body ensure the D780 is ready for any location. Dual slots accept fast UHS-II SD cards that easily handle the camera's fast burst speeds and keep the buffer clear. The deep grip and long battery life make all the difference on extended shoots.
Adapt
Key settings can be quickly adjusted via touch operation or the command dials. When shooting in manual focus, the camera's electronic rangefinder helps confirm whether the selected focus point is in focus.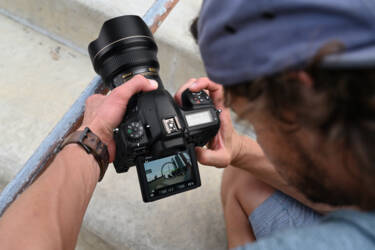 Confirm
The 0.70x optical viewfinder gives you a wide field of view and 100 % coverage. The large, tilting 2359k-dot LCD monitor lets you quickly confirm shots by double tapping to see a 100 % view of the image area.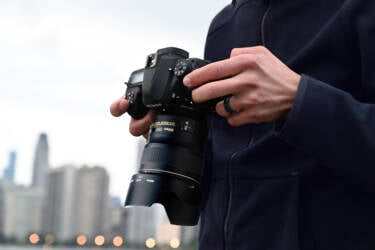 Review
The in-camera re-touch menu makes it easy to trim on the spot, and now lets you crop horizontally or vertically. You can delete unwanted shots from just one card slot, or from both cards simultaneously.
Epic views. Extreme action. The back-illuminated 24.5 MP full-frame CMOS sensor and EXPEED 6 image processor offer wide dynamic range and clean performance across the ultra-wide ISO range. The same 180K-pixel RGB sensor and Advanced Scene Recognition system as the D850 delivers incredible precision.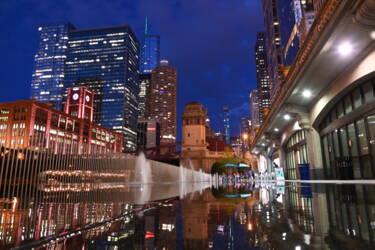 Bright light or low light
An ISO range of 100–51200, extendable up to an incredible 204800 and down to ISO 50, lets you adapt instantly to changing light. Achieve rich tones under bright sunlight. Reveal detail and nuance in low light.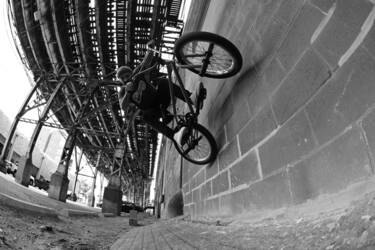 Make anything possible
Shutter speeds from 1/8000 to 900 s give you more flexibility to play with time. Easily sync Nikon Speedlights at high speed for epic action shots. Or slow everything down for dramatic light trails and nightscapes.
The D780 lets you work directly with the F-mount NIKKOR lenses you love, and is compatible with all Nikon Speedlights. Radio-controlled Advanced Wireless Lighting is fully supported, freeing you to use the versatile SB-5000 flash unit. The camera's high-speed data-transfer capabilities and wireless connectivity make it easy to get your images out there.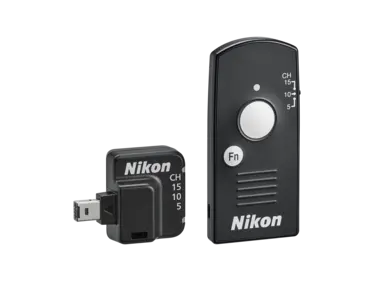 Remote shooting
You can use the SnapBridge app and turn your smart device into a remote monitor and controller.
Or you can shoot remotely using the optional WR-1 and WR-R10 Wireless Remote Controllers.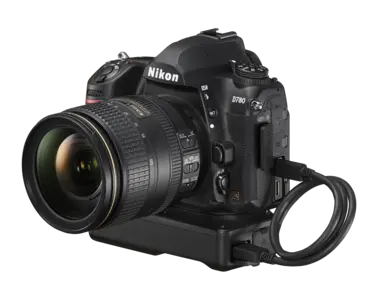 Fast connections
The compatible WT-7 Wireless Transmitter lets you connect a network cable to the camera, and transfer images directly to an FTP server or computer at speeds of up to 866.7 Mbps.

Smart device ready
Nikon's SnapBridge app lets you filter and share JPEGs, RAW (NEF) files, and movies with any smart device. When used with the D780, you can filter by date and transfer batch selections.
The D780 uses its 6K image sensor resolution to produce ultra-high-resolution 4K/UHD footage at 30p/25p/24p with zero crop factor. You can record Full HD slow-motion footage in-camera at up to 120p, with audio. And you can record footage in DX format at 50p/60p frame rates. AF speed and AF tracking can be set during recording, and there are four AF-area modes for video.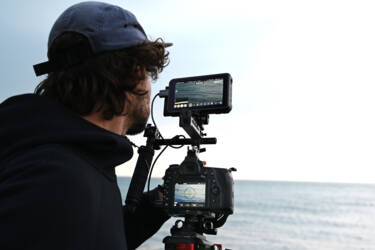 N-Log
Preserve up to 12 stops of dynamic range for more flexibility when editing and grading. Recording in N-Log at a high 10-bit depth lets you retrieve 4x more information than with a standard 8-bit recording.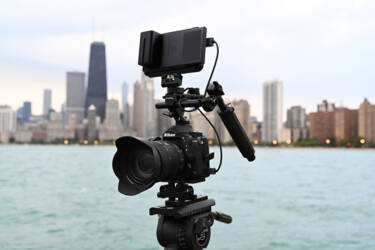 Hybrid Log Gamma (HLG)
Remove the need for time-consuming colour grading in post. The D780 lets you use an external movie recorder to capture rich HLG HDR footage, which can be shown directly on a compatible TV or monitor.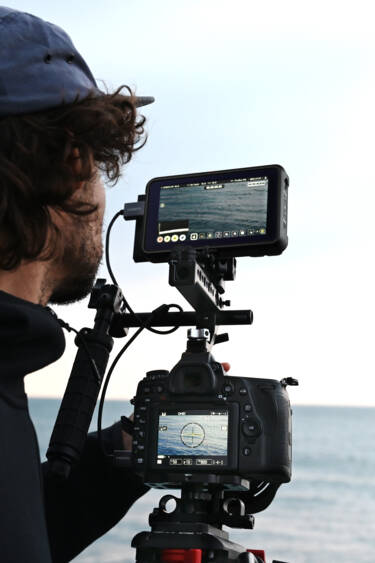 Timecode output
Record timecode in drop-frame or non-drop-frame formats, and output via 10-bit HDMI. Atomos Open Protocol is supported for synching the start/stop of HDMI recording via your external recorder. Or via the camera.
You can create spectacular 4K/U etc. Exposure smoothing reduces variation between images, for seamless transitions. Silent interval-timer shooting counters mechanical blur and shutter noise. Low-light metering can be expanded to -3 EV, and shutter speed can be extended up to 900 s.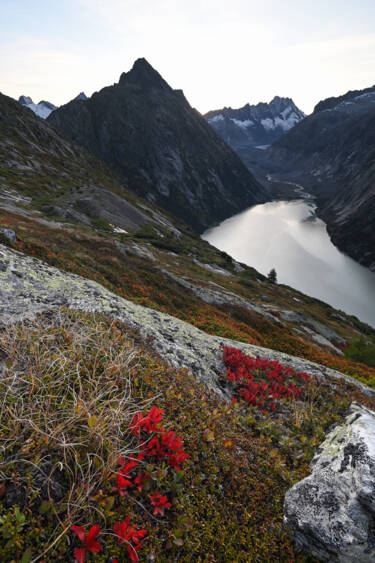 FOCUS STACKING
Create images with seemingly impossible depth of field using Focus Shift Shooting mode. You can determine the distance of each focus step, and a focus-peaking feature helps confirm focus at each layer.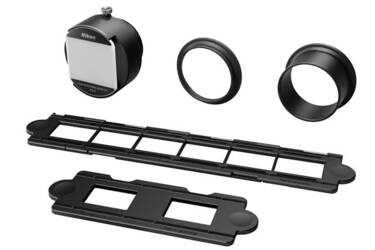 DIGITIZE
Turn negatives or slides shot on 35mm rolls of film into 24 MP digital files. All you need is the in-camera digitising menu, the optional Film Digitising Adapter ES-2, and a Micro-NIKKOR lens.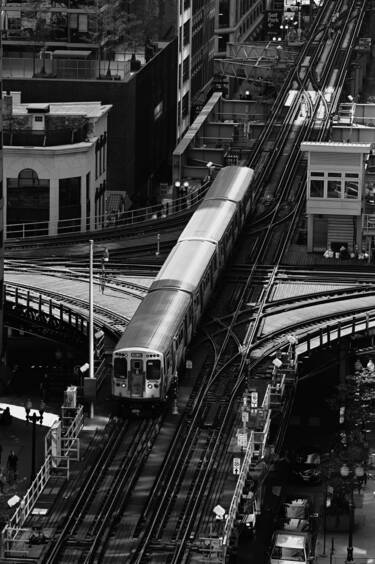 PICTURE CONTROL
Nikon's Picture Control system makes it easy to define parameters for stills or video. There's a range of preset options or you can create custom controls for specific subjects and scenes.
Technical Specifications
Type
Single-lens reflex digital camera
Lens mount
Nikon F mount (with AF coupling and AF contacts)
Effective angle of view
Nikon FX format
Image sensor
FX, CMOS, 35.9 mm x 23.9 mm
Total pixels
25.28 million
Dust-reduction system
Image sensor cleaning, Image Dust Off reference data (Capture NX-D software required)
Effective pixels
24.5 million
Image size (pixels)
FX (36x24) image area: (L)6048, x4024 (24.3million), (M)4528, x3016 (13.7million), (S)3024, x2016 (6.1million). DX (24x16) image area: (L)3936, x2624 (10.3million), (M)2944, x1968 (5.8million), (S)1968, x1312 (2.6million). 1:1 (24x24) image area: (L)4016, x4016 (16.1million), (M)3008, x3008 (9.0million), (S)2000, x2000 (4.0million). 16:9 (36x20) image area: (L)6048, x3400 (20.6million), (M)4528, x2544 (11.5million), (S)3024, x1696 (5.1million). Photographs taken while filming movies at a frame size of 3840 x 2160: 3840 x 2160 Photographs taken while filming movies at other frame sizes: 1920 x 1080
Additional information
¹ Figures are for ISO 100 at 20 °C/68 °F.
² Still photography using single-servo AF (AF-S) and apertures of f/1.4 at dark end of range and f/5.6 at bright end of range; ISO 100; 20 °C/68 °F
³ Still photography, [FX (36×24)] image area, single-point AF
⁴ Quality selection available at all sizes except 3840 x 2160, 1920 x 1080 120p/100p, and 1920 x 1080 slow-motion, when quality is fixed at high
⁵ Without interference. Range may vary with signal strength and presence or absence of obstacles.
⁶ EN-EL15a/EN-EL15 batteries can also be used. Note, however, that fewer pictures may sometimes be taken on a single charge with the EN-EL15 than with an EN-EL15b/EN-EL15a. EH-7P charging AC adapter can be used to charge EN-EL15b batteries only.
Unless otherwise stated, all measurements are performed in conformity with Camera and Imaging Products Association (CIPA) standards or guidelines.
All figures are for a camera with a fully-charged battery.
The sample images displayed on the camera and the images and illustrations in the manuals are for expository purposes only.
Nikon reserves the right to change the appearance and specifications of the hardware and software described in these specifications at any time and without prior notice. Nikon will not be held liable for damages that may result from any mistakes that these specifications may contain.

Material code
D780 - VBA560AE
D780 + AF-S 24-120MM F/4 VR KIT - VBA560K001